What's our best recommendation for graphic tablets?
How to evaluate the value and the functions of graphic tablets?
How many kinds of graphic tablets are there on the market?
Don't worry. You must be able to understand graphic tablets after seeing these ten questions we make for you!
Price Table

| AERY | PF8611 | PF8616 | PF1061 | Ten Way |
| --- | --- | --- | --- | --- |
| Turntable Pad+ Physical Shortcuts | no | 1 Turntable Pad+5 Physical Shortcuts | 1 Turntable Pad+5 Physical Shortcuts | 1 Turntable Pad+7 Physical Shortcuts |
| Hotkey | 24 | 24 | 48 | 24 |
| Mapping Area | 8"x6" | 8"x6" | 10"x6" | 9.6"x6" |
| Digital pen | P80 Pressure Sensitive Eraser Pen | P80 Pressure Sensitive Eraser Pen | P80 Pressure Sensitive Eraser Pen | P80 Pressure Sensitive Eraser Pen |
| Pressure Sensitivity & Resolution | 8192、5080LPI | 8192、5080LPI | 8192、5080LPI | 8192、5080LPI |
| Price | 1990 NTD | 2990 NTD | 3490 NTD | 3490 NTD |
QA1>
What is the main function of graphic tablets?
Nowadays, for every business, from traditional business to startup business, employers prefer to hire designers who can edit photos or design artworks with computer software. However, in the digital generation, it's almost impossible to adopt the traditional method- that is, drawing on papers and scan. This way is not only inefficient but also source-wasting. Therefore, with the invention of graphic tablets, people can use graphic tablets to connect to computers and draw on them, which is more convenient and faster than the traditional way. It also fosters the graphic creation market, such as LINE stickers, webcomic platform, etc. 
QA2>How many kinds are there of graphic tablets?
Many people can't distinguish pen tablets from graphic tablets. In fact, pen tablets can be regarded as "e-notebook". They are often used in meetings, teaching, or discussing team skills. The price of pen tablets is usually under a thousand dollars. However, most of the pen tablets can't connect to computer drawing software. They can only upload files to computers. Also, the pens aren't equipped with pressure sensitivity function, such as the Xiaomi pen tablet. On the other hand, some of the pen tablets from well-known brands can connect to computers to draw artworks.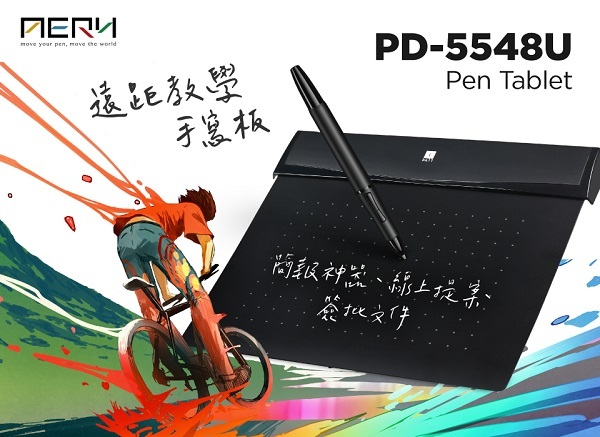 Graphic tablets can connect to drawing software, such as PS, AI, etc, which makes it easy for designers to design their artworks instead of using a computer mouse. Also, graphic pens provide shortcut keys. This helps users to draw conveniently and efficiently. Moreover, designers can have a more realistic drawing experience with graphic tablets.
(3)
Monitor Graphic Tablet 
:
This kind of graphic tablet can connect to computer drawing software. Unlike general graphic tablets, it provides better efficacy. Equipped with an LCD screen, it can display drawing software on the screen. Therefore, users can operate in a direct, convenient, and efficient way.
Similar to monitor graphic tablets, it provides a convenient and direct way for users to operate. However, it can't connect to digital illustration software. It can only connect to software that is installed on the tablet, then upload the file to the computer. This is not that convenient because of the incompatible issues on different systems. On the other hand, the advantage of tablets is they are easy to carry. It's not necessary to connect to a computer. As for IPad made by Apple, they design Apple pencil with pressure sense, which is popular among Apple users. However, the price is very high.
QA3> What are the functions of graphic tablets?
Generally speaking, there are five differences between graphic tablets.
Just like TVs, the higher the resolution is, the more detailed the picture and the line is. In other words, high resolution can reduce image aliasing and can provide better pen sensitivity.
The resolution level of graphic tablets:-

5080 LPI > I4000 LPI > 3048 LPI > 2540 LPI
(2)
Pen Pressure Sensitivity
:
The higher level of pressure sensitivity, the more detailed pen strokes would be. That is to say, the pressure sensitivity system of graphic tablets would affect the brightness, thickness, and color of the line. What's more, graphic tablets with better pressure sensitivity would not be inferior to hand drawing!
The level of pen pressure sensitivity: -

8192 Level> 4096 Level > 2048 Level 
Basically, better graphic tablets provide many functions, such as shortcut keys.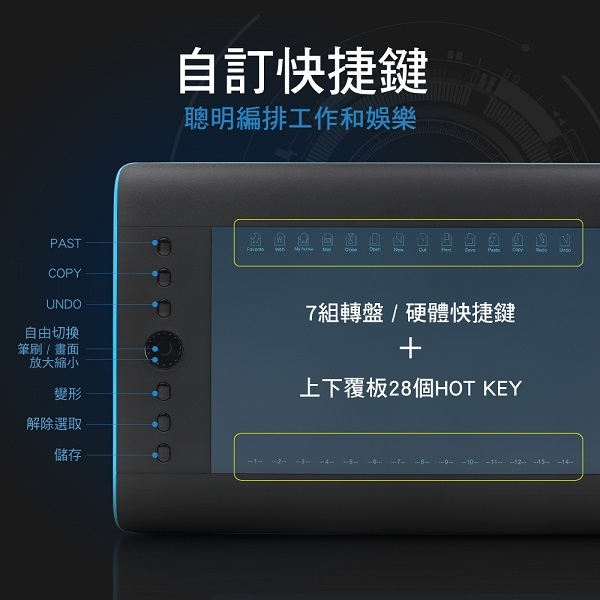 Some graphic tablets are equipped with bottoms and turntable wheel control. Users can set many functions they need, such as open, return, etc. They can also set more functions that can replace a mouse, such as zoom in/out. Without these functions, graphic tablets need a mouse to operate, which is convenient and time-consuming. 
Graphic tablets vary from size to size. Users can pick up your ideal graphic tablets based on your working environment. If the graphic tablet you choose is not big enough, there would be lots of limitations. On the other hand, although bigger size can be more convenient for designers to draw bigger artwork, the price would rise because of the size. This depends on users' consideration. 
(5)
Pen Tablet Compatibility
:
Notice that a graphic tablet is a tool that needs to connect with computers. It's necessary to install the driver to make graphic tablets workable. Therefore, before buying your ideal graphic tablet, it's important to check if the graphic tablet is compatible with your software, or you'll need to find another one.
Luckily, most of the graphic tablets on the market are compatible with common software, users shouldn't be worried about it. To prevent this from happening, it's suggested that users should check thoroughly before buying or buy graphic tablets of well-known brands. Don't buy graphic tablets of unknown brands.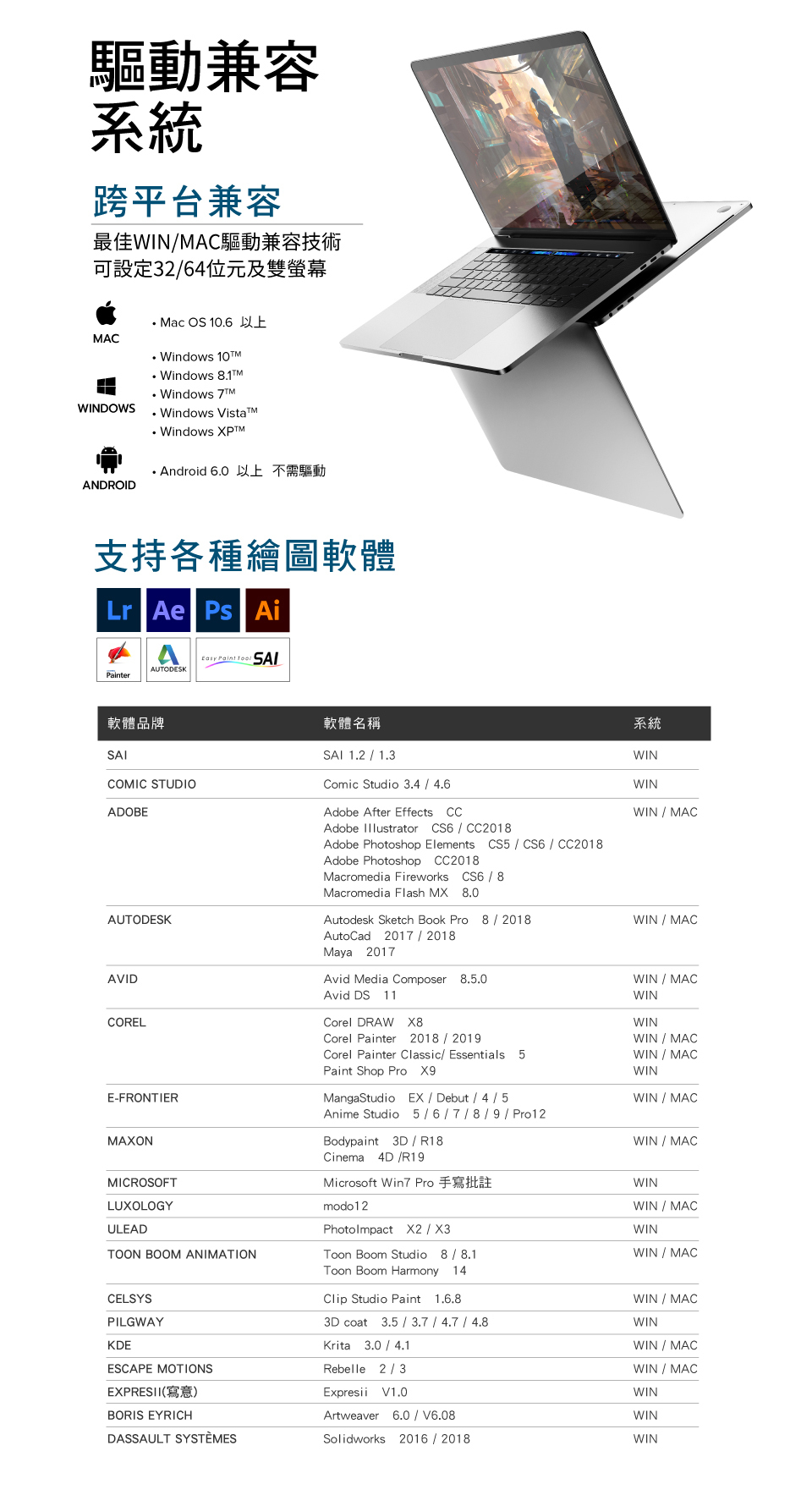 QA4> Are there any graphic tablet brands in Taiwan?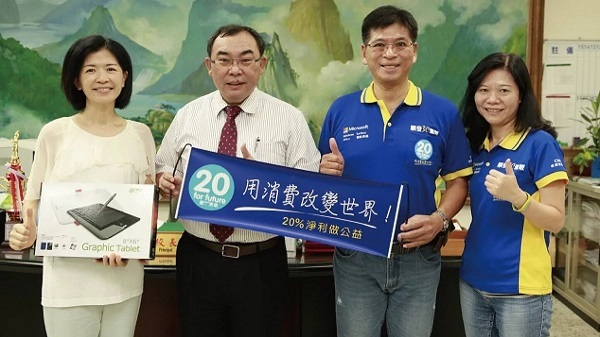 Aery is the only graphic tablet brand in Taiwan. We have cooperated with many design schools for a long time. Because of the good value for money of our products, Aery graphic tablets are popular among students and the petite bourgeoisie. Also, Aery has participated in many public activities to donate graphic tablets to the kids who live in remote areas. We hope by doing so, we can realize the concept " Take from society, give back to society." If you need drawing, you may well consider Aery graphic tablets. The following will introduce our recommend graphic tablets and appropriate users for each graphic tablet.
QA5> I just want to practice sketching, what kind of graphic tablets has good value for money?
Graphic tablets recommended to beginners – PH8611. You can purchase it for under 2000 NTD. Who says beginners can only use inferior graphic tablets!
*
影片中誤植2048階,PF8611更正為8192階壓感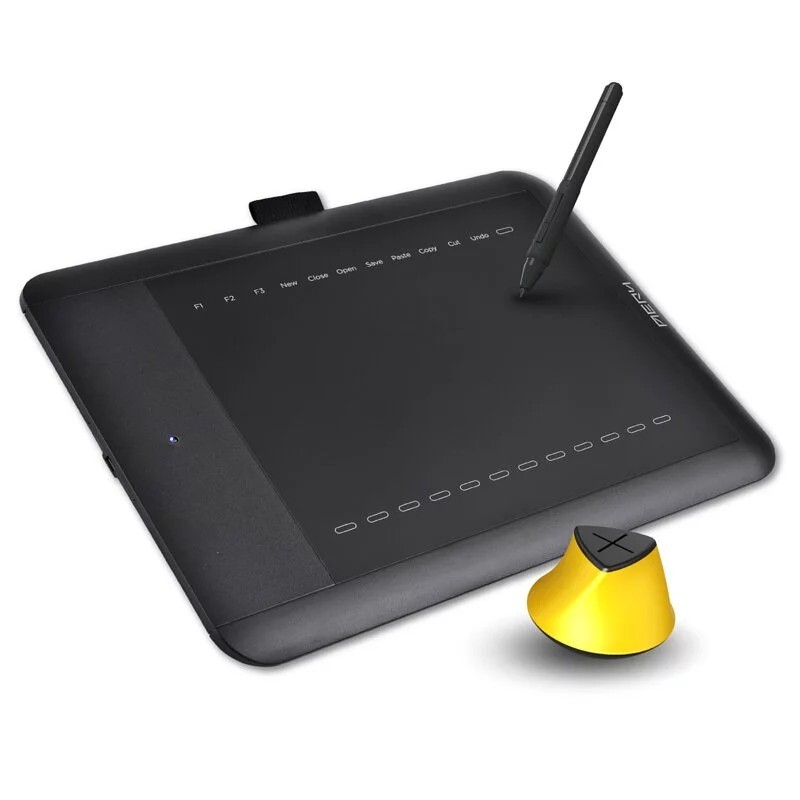 PH8611 is recommended by most of the students who major in design and those who are new to drawing. The main reason is because of the low price and good value, even though it can be purchased for under 2000 NTD, it has ideal functions. Furthermore, the full set has a waterproof protective case and bounce-back pen holder compared to the budget pack. For those who want to well protect your graphic and pen, it's suggested to buy the full set. 
PF8611 Product Information 

Pressure sensitivity:

8192 Level Pressure-Sensitive Eraser




Digital pen:

P80 

Battery-free Pressure-sensitive Eraser Pen




Resolution:

5080LPI




Mapping area:

8"x6"(M)




Function keys:

24 HotKeys
QA6>I am a student major in design. I want to finish my tasks efficiently. Which one should I choose?
Recommended 
Graphic tablet
 -PF8616,C
arry easily and work efficiently!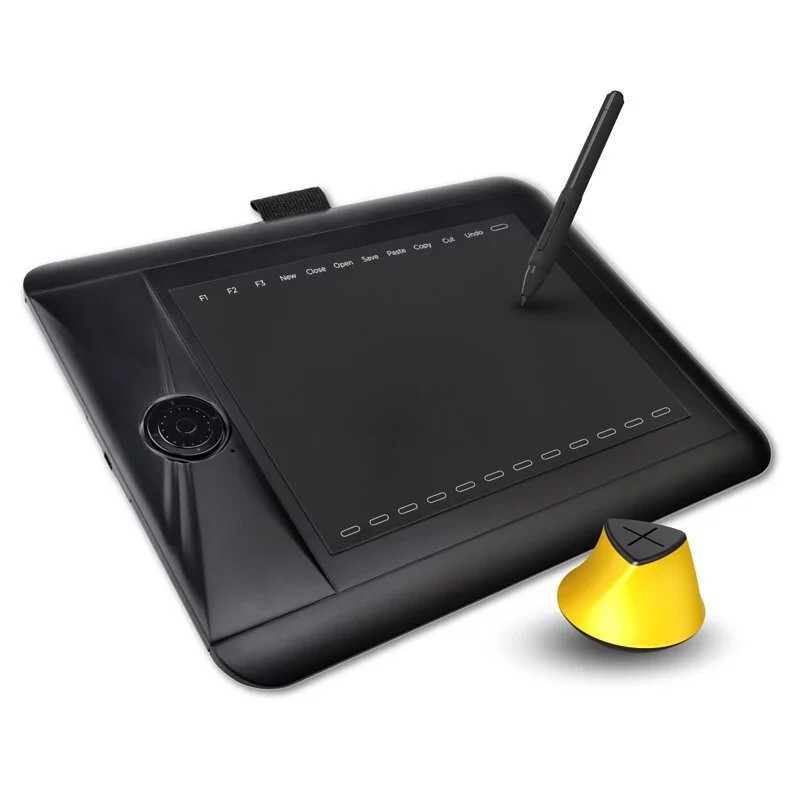 The most obvious difference between PH8611 and PH8616 is that PH8616 has five more bottoms and a turntable wheel control. This replaces the mouse and can help users to work efficiently with a simple click. 
PF8616 Product Information

Pressure sensitivity:

8192 L

evel Pressure-Sensitive Eraser


Digital pen:

P80 

Battery-free Pressure-sensitive Eraser Pen




Resolution:

5080LPI




Mapping area:

8"x6"(M)




Function keys:

1 Turntable Pad+5 Physical Keys + 24 HotKeys
QA7>For those who bury themselves in tasks and need a bigger mapping area, what are the recommended graphic tablets?
Recommended graphic tablets for professionals-Ten way- Time is money!
As a saying goes: "To do a good job, an artisan needs the best tools." This saying best describes Ten way. Ten way is equipped with twenty-four shortcut keys and a mute turnable wheel control, users can turn pages easily. With a 9.6"x6" mapping area that is almost the same as A4 paper, users can output files directly, which can save the time of cutting images. Also, it helps to reduce the range of arm rotation. With these, users can not only finish their tasks in a short time but also don't feel any hurt from their backs. 
Ten Way Product

Information

 

Pressure sensitivity:

8192 

 Level Pressure-Sensitive Eraser


Digital pen:

New version MIT P90 

Battery-free Pressure-sensitive Eraser Pen




Resolution:

5080LPI




Mapping area:

9.6"x6"(L)




Function keys:

1 Turntable Pad+7 Physical Keys + 24 Hotkeys



Comments of Aery Ten way – You should know before buying it!
QA8>
I am a creator. I want to be a master in painting. What's the recommend graphic tablet with a better screen?
Recommended graphic tablets for masters-A.ONE,The key to being the master of painting!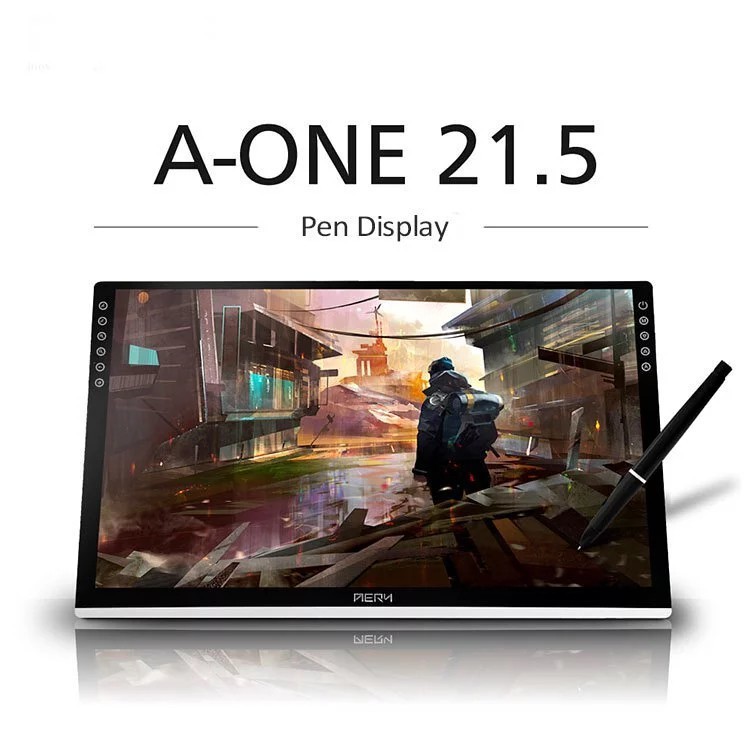 A- one is different from the graphic tablets introduced above. It can display images both on the computer and on the graphic tablet itself. Users can draw on it directly and modify images immediately, which increases work efficiency. Also, 92% NTSC makes the color more vivid. Users can have a more satisfying experience.
Furthermore, the surface is made from matte and simulates the paper coefficient of friction. Therefore, the pen would not slip easily and the non-glare screen can protect users' eyesight. If you're a person particular over the profession, we highly recommend this monitor graphic tablet. Compared to other brands, a one is not only with ideal price, but also is an ergonomic graphic tablet. For those who master painting, it's a tool that everyone dreams about!
A-ONE Product Information

Pressure Sensitivity & Digital pen:

8192  Level +P70  Pressure-sensitive Eraser Pen




Tilt:

±80°




Color Gamut:

1920x1080、 92% 

NTSC


Screen Details:

AU Panel、AG Frosted Glass




Function Keys:

6 Virtual Shortcuts+ 5 Screen Touch Buttons

Mapping Area:

21.5- Inch, Dual Monitors
QA9>I want to experience it in person before buying. Where are the brick and mortar locations?
All of the graphic tablets can be experienced in the Sanchong headquarter in New Taipei City. Also, Tsannkuen and Sunfar provide experience and sell services. It's welcome for painters to experience!
QA10>
My friends and I want to buy the products together. Will it be cheaper for team buying or cooperate with schools?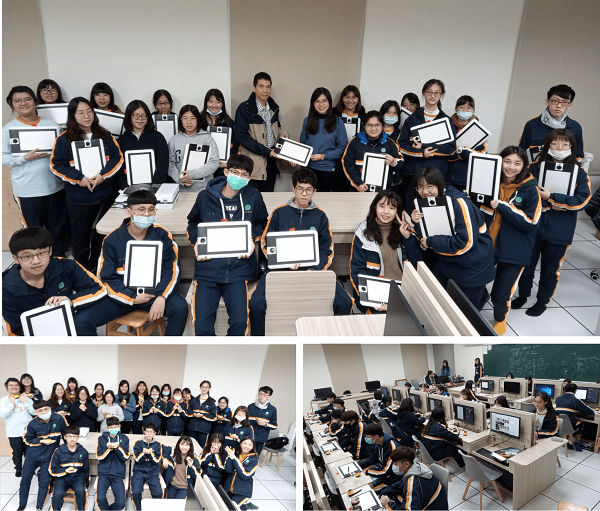 We are proud of being the only brand in Taiwan. Aery has cooperated with schools or institutions for l long time. We provide a reasonable price. For those who are interested in cooperating with us, please don't be hesitate to let us know.