If the Tablet is not working after upgraded the MacOS from a lower version to 10.15, or after changing the privacy setting, please follow the steps below:
1. In the Privacy page, select the "PenTabletService", and click the "-" symbol to remove it from the list.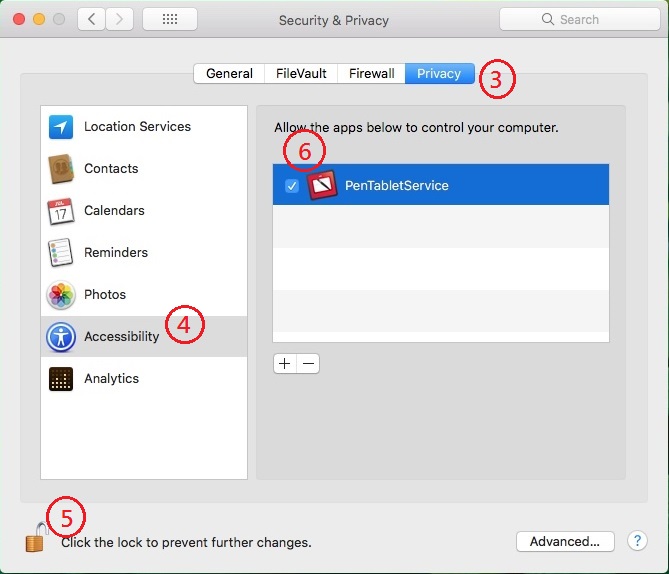 2. Uninstall the PenTablet driver.
3. Download and install the latest driver from the website
www.aery.pro
.
4. Restart the Mac computer.