What are students' and teachers' favorite graphic tablets?
Wacom, Aery, XPPen, or Huion?
Don't worry, this chart below would show you the most popular graphic tablets among PTT users and bloggers!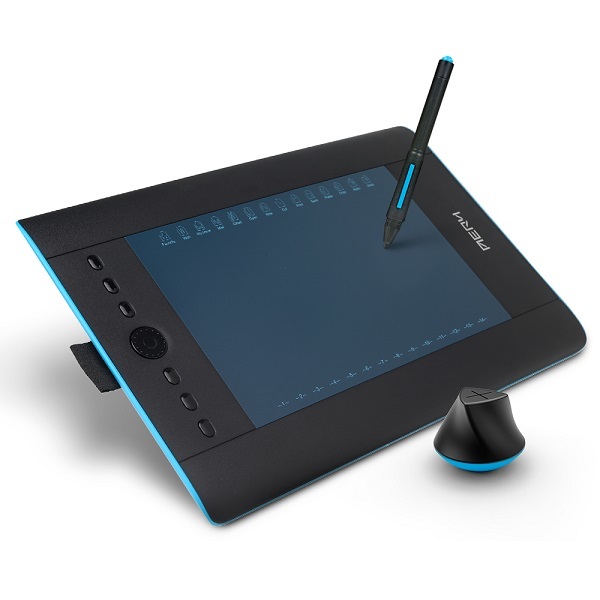 5. 》Online Education >PD5548U Pen Digitizer

For teachers who are not from the design department and want to do online teaching or do some annotation on slides to show the points to their students. TPD5548U pen digitizer is suitable for them. This not only has an ideal price but also can satisfy teachers' demands. PD5548U is equipped with a P60 digital pen, which can replace the function of the mouse. Furthermore, by using Penwalker, which is developed by Aery, users can mark the points on the slides. This would help teachers elaborate on the points more efficiently. 
The price of the Pen Digitizer: 990 NTD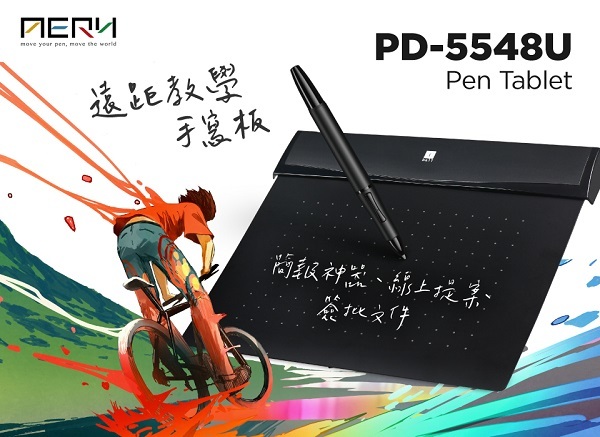 4. 》Recommended to Beginners >PF8611 
If you're a student, it's must be very hard for you to spend lots of money on graphic tablets. This budget graphic tablet – PF8611, which is under 2,000 NTD, is popular among students and teachers. It can not only help students to finish their works but also is easy to familiarize. It can be regarded as the best choice for beginners!
*
影片中誤植2048階,PF8611更正為8192階壓感
The Price of the Budget Set: 1990 NTD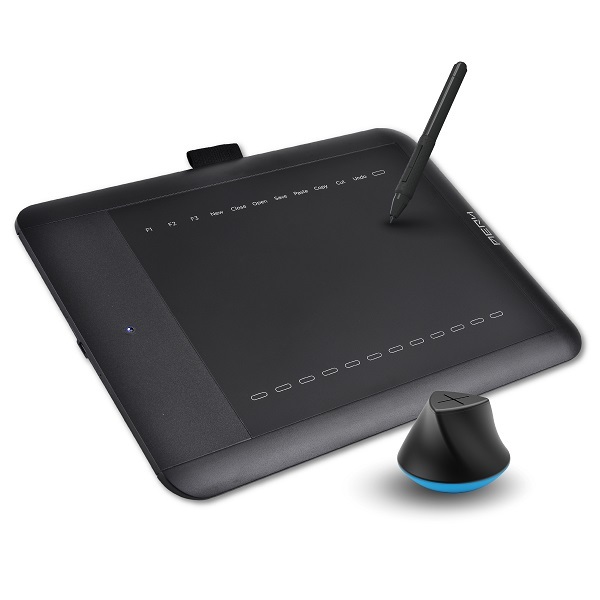 PH8611 is recommended by most of the students who major in design and those who are new to drawing. The main reason is because of the low price and good value, even though it can be purchased for under 2000 NTD, it has ideal functions. Furthermore, the full set has a waterproof protective case and a bounce-back pen holder compared to the budget pack. For those who want to protect your graphic and pen well, it's suggested to buy a full set. 
PF8611Product Information

Pressure Sensitivity:

8192 

Level Pressure-Sensitive Eraser




Digital Pen:

P80 

Battery-free Pressure-sensitive Eraser Pen




Resolution:

5080 LPI




Mapping Area:

8"x6"(M)




Function Keys:

24 Hot Keys
3. 》Recommended to Students>PF8616 
 If you've learned some drawing skills and have some pressure from your school homework, then PF8616 can help you work more efficiently. The turntable wheel control can adjust the width of a stroke, which can help you finish your work fast. It's highly recommended to students from the design department!
Review from PattyDraw- A Famous Blogger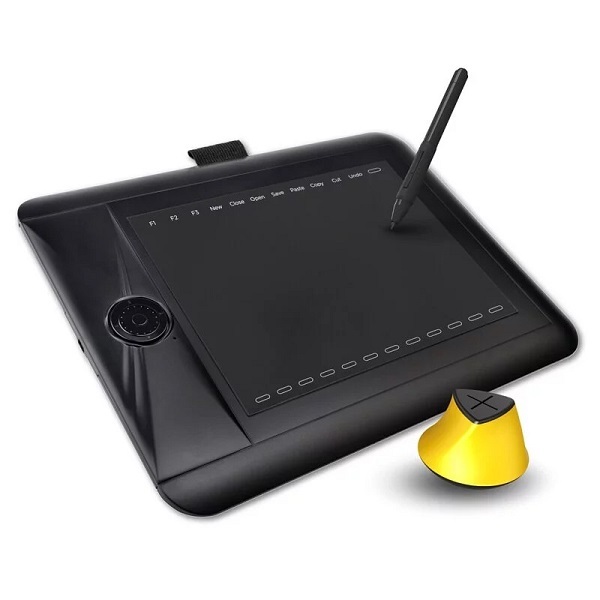 The most obvious difference between PH8611 and PH8616 is that PH8616 has five more bottoms and a turntable wheel control. This replaces the mouse and can help users to work efficiently with a simple click. 
PF8616 Product Information

Pressure sensitivity:

8192 

Level Pressure-Sensitive Eraser




Digital pen:

P80 

Battery-free Pressure-sensitive Eraser Pen




Resolution:

5080LPI




Mapping area:

8"x6"(M)




Function keys:

1 Turntable Pad+5 Physical Keys + 24 HotKeys



2. 》Aesthetic Design >Ten Way Aesthetic Graphic Tablet
Ten Way is the best graphic tablet among general graphic tablets. It can be regarded as the upgraded version of PF8616 and PF1061. Also, Ten Way is designed by designers and students, which is a milestone in our aesthetic graphic tablets. It appeals to aesthetic designers, LINE sticker creators, and Instagram illustrators and is highly recommended by professional illustrators and designers.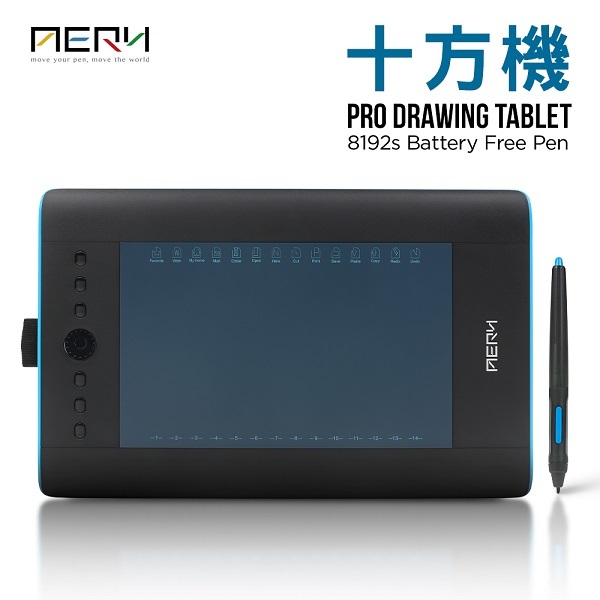 As a saying goes: "To do a good job, an artisan needs the best tools." This saying best describes Ten way. Ten way is equipped with twenty-four shortcut keys and a mute turnable wheel control, users can turn pages easily. With a 9.6"x6" mapping area that is almost the same as A4 paper, users can output files directly, which can save the time of cutting images. Also, it helps to reduce the range of arm rotation. With these, users can not only finish their tasks in a short time but also don't feel any hurt from their backs. 
Ten Way Product Information

Pressure Sensitivity:

8192 

Level Pressure-Sensitive Eraser




Digital Pen:

New version MIT P90 Battery-free Pressure-sensitive




Resolution:

5080LPI




Mapping Area:

9.6"x6"(L)




Function Keys:

1 Turntable Pad+7 Physical Keys + 24 Hotkeys



1. 》Flagship Model with High Efficiency >A-ONE Monitor Graphic Tablet
This monitor graphic tablet is recommended to professional teachers from the design department and cartoonists, designers, architects, etc. A-one is equipped with a 21-inch LCD panel and adjustable tilt stand. Also, it can connect to computers to serve as dual monitors. These improve working efficiency a lot and can help users draw detailed artworks. For those who can afford the price, we recommend A-one to you. It's definitely your first choice when choosing monitor graphic tablets at a similar price.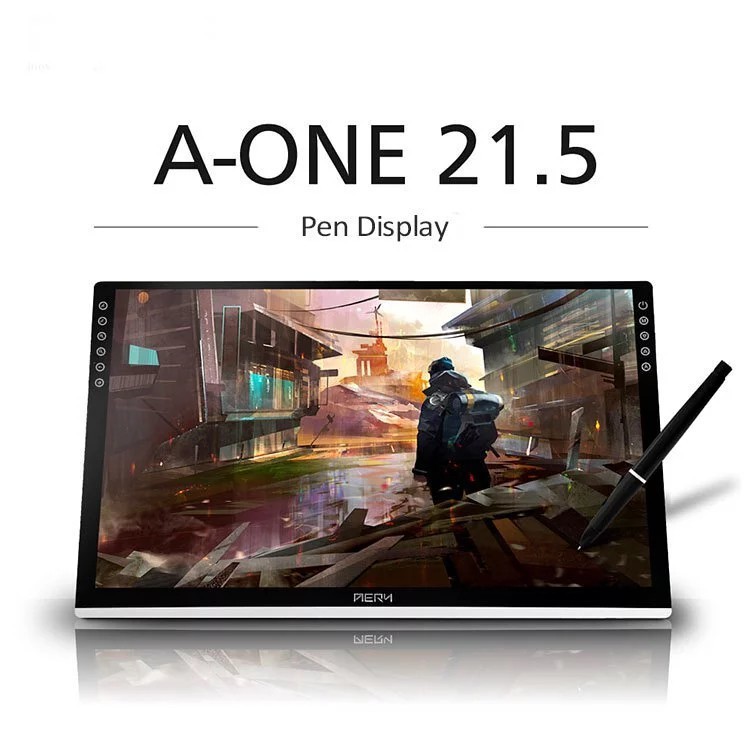 A- one is different from the graphic tablets introduced above. It can display images both on the computer and on the graphic tablet itself. Users can draw on it directly and modify images immediately, which increases work efficiency. Also, 92% NTSC makes the color more vivid. Users can have a more satisfying experience.
Furthermore, the surface is made from matte and simulates the paper coefficient of friction. Therefore, the pen would not slip easily and the non-glare screen can protect users' eyesight. If you're a person particular over the profession, we highly recommend this monitor graphic tablet. Compared to other brands, a one is not only with ideal price, but also is an ergonomic graphic tablet. For those who master painting, it's a tool that everyone dreams about!
A-ONE Product Information

Pressure Sensitivity & Digital pen:

8192 

Level +P70  Pressure-sensitive Eraser Pen




Tilt:

20~80

° Adjustable Tilt Stand

Color Gamut:

1920x1080度、92% 

NTSC 


Screen:

AU Panel、AG Frosted Glass




Function Keys:

:

6 Virtual Shortcuts+ 5 Screen Touch Buttons




Mapping Area:

21.5- Inch, Dual Monitors



Review》Graphic Tablets 
Top 4 Chart
Top 4 Chart from PTT USers

AERY

PF8611

PF8616

Ten Way

A-ONE

Physical Shortcuts

X

1Turntable Wheel Control+5 Physical Shortcuts


1Turntable Wheel Control+5 Physical Shortcuts

6 Virtual Shortcuts


Hot Key

24

24

48

5

Mapping Area

8"x6"

8"x6"

10"x6"

21.5"

Digital Pen

P80 Pressure Sensitivity Eraser Pen

P80 

Pressure Sensitivity Eraser Pen

P90 

Pressure Sensitivity Eraser Pen

P70 Digital Pen

Pressure Sensitivity & Resolution

8192, 5080LPI

8192, 5080LPI

8192, 5080LPI

8192, 92% NTSC

Price

1990 NTD




2990 NTD

3490 NTD

16900 NTD